Natural Pain Relief
Introducing our latest product: DSM 2.0 Topical Pain Cream
Order during this introduction to receive FREE Shipping and a sample of one of our flagship products Ageless Relief or ReLeaf!
Drug Free Pain Medicine for Everyone!
Customers across the US describe Ageless Relief as a "miracle" relief for chronic and temporary pain. Ageless Relief is a fast-acting herbal remedy.
A few sprays will quickly relieve pain due to arthritis, rheumatism, knee, shoulder and back aches, stiff joints and bruising.
See long list of uses below!
Free Shipping throughout USA!
Fast-acting Herbal Remedy
No rubbing is necessary and there are no side effects.
Men and women from all age groups and levels of physical activity use Ageless Relief Pain Spray.
Young adults and children also benefit from its use, especially for the relief of temporary ailments such as sprains and pulled muscles.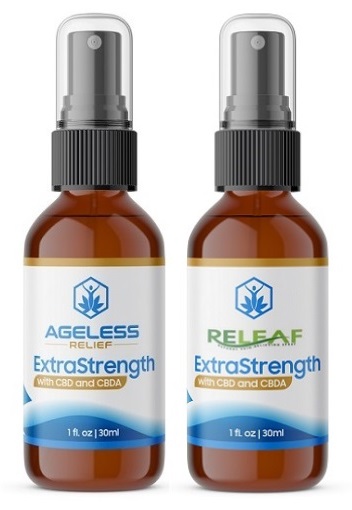 Uses for Ageless Relief
Temporary relief from minor aches and pains.
– Occasional upper or lower backache.
– Sore neck and shoulders.
– Safe to use before exercise or after.
– Yoga. Pilates. Tennis.
– Golf. Weight training. Kickboxing.
– Housework. Backyard gardening.
– Itching skin from bug bites or hives.
– Tense muscle ache after overexertion.
– Sprains and bruises.
– Morning stiffness.
Individual results may vary.
---
The statements throughout this site have not been evaluated by the FDA. All content found on our website is not intended to diagnose, treat, cure or prevent any disease. All scientific literature needs to be read with care and is not to be used as medical advice. Please consult your healthcare professional prior to taking any nutritional supplement.